EVERY SUNDAY MORNING AT 0400 EDT
(Michigan Time)
WARNING:
The 0400 time is the "scheduled" time at which I do this. Since some people don't understand that we as moderators have lives
OUTSIDE
of the game. If this happens at a different time throughout the day, so be it. We're not responsible for the fact that you're the one leaving your stuff laying around. If it gets wiped, it's your own fault. So, use common sense.
A manual vehicle wipe is conducted every week at this time. This has been ongoing, so regulars should already be aware of it. Vehicles inside an ENCLOSED base/garage (that's 4 walls and a roof) will be granted immunity. Vehicles on roofs, in front of or otherwise around a base, will be deleted per the "put your toys away" policy.
(i.e. when you're not online your vehicles should be VG'd)
Vehicles that are wiped,
I WILL NOT
personally refund. Though you may feel free to ask another staff. Don't ask me. We have now been running without a complete server wipe since September 1, 2018, and part of that has to do with the general upkeep on the server. Getting rid of abandoned bases, and vehicles, and all around just keeping the map fairly clear. If we all do our part, and put our toys away, we can continue to forgo another wipe as long as we can. Please, put your toys away so I don't have to nuke them. I detest being the bad guy, but for the sake of the server, I will do what I must to keep us from hitting another wipe for as long as I can.
There are a few places you can leave your vehicles if you don't have a base/plotpole, and by that regard, a VG. These vehicles are permitted to stay for roughly 1 week, and if they appear to have
NOT
been used, they will be liquidated.
The parking lot at Stary, though I don't recommend that, as suicide bombers tend to blow up there.
The Parking Garage, just to the south of Stary Trader. Here is what that Garage Looks like
There are 2 levels to this Garage, the door on the left side has a ramp to get to the 2nd level.
Now, those doors are too small to get an MTVR and other cargo trucks in. You must
TOW
the truck through the door using an ATV, Motorcycle, or bicycle.
Example
By towing the truck the games mechanics will allow it to kind of glitch through the wall, giving you the ability to get the truck in the parking garage.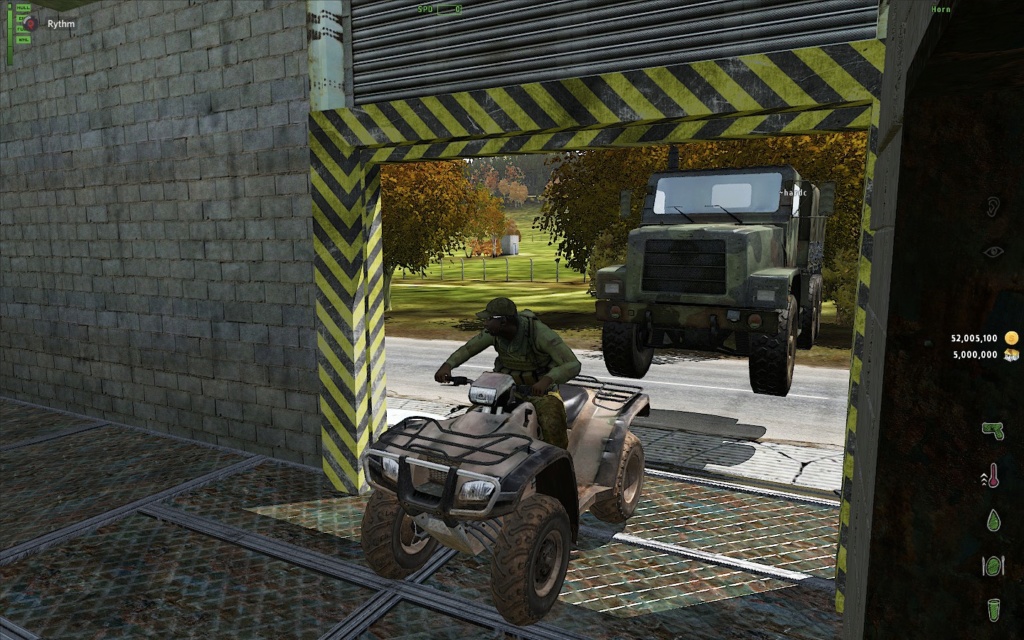 There is plenty of room on the 2nd floor for cargo trucks to fit
WITHOUT
hitting the roof, as some people have tried to claim. I know what fits in the building, since I put it all together.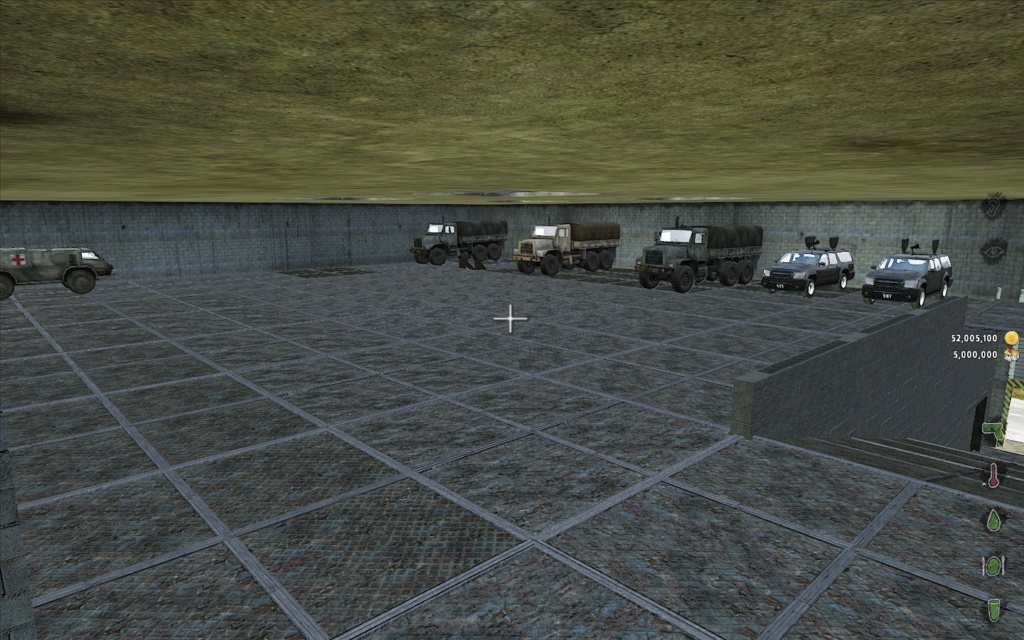 All this being said...This is now re-written on a post here in the forums with visual examples. For all of us who take the time to read forum posts...Pass the word.
-Artemis


Last edited by Artemis on Mon May 18, 2020 8:39 am; edited 1 time in total (Reason for editing : People don't understand that we have our own lives...fair warning...IN WRITING)